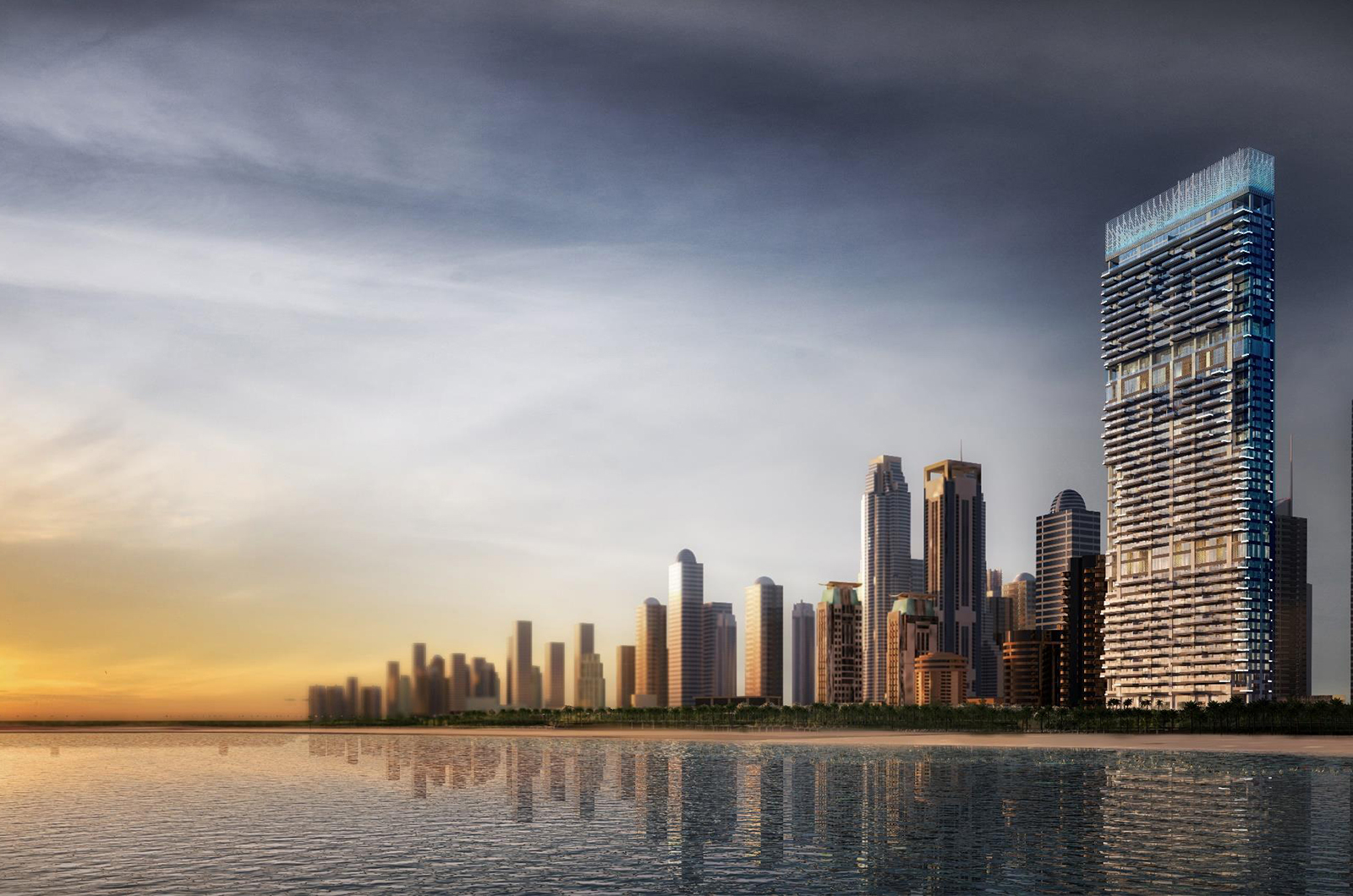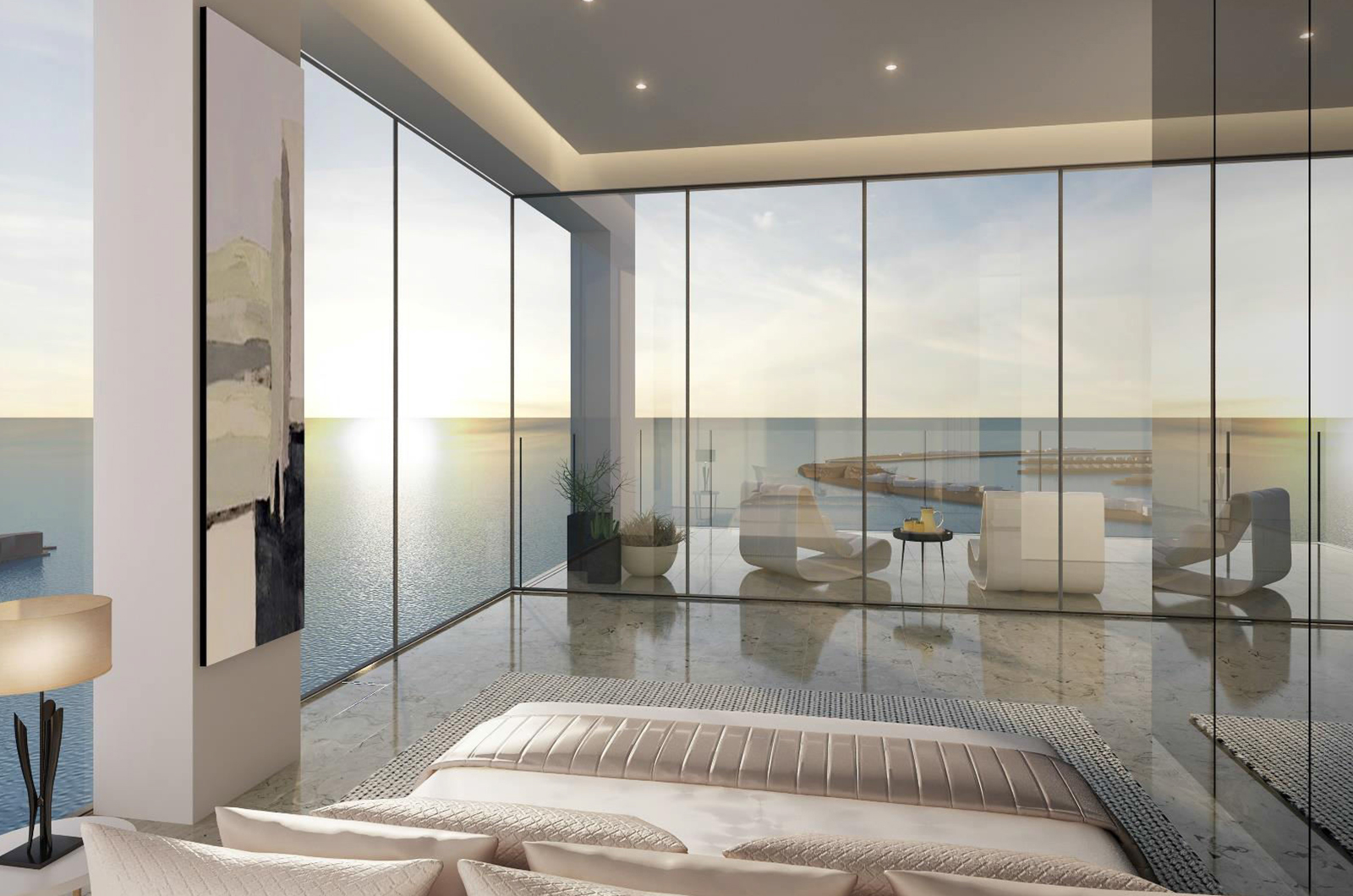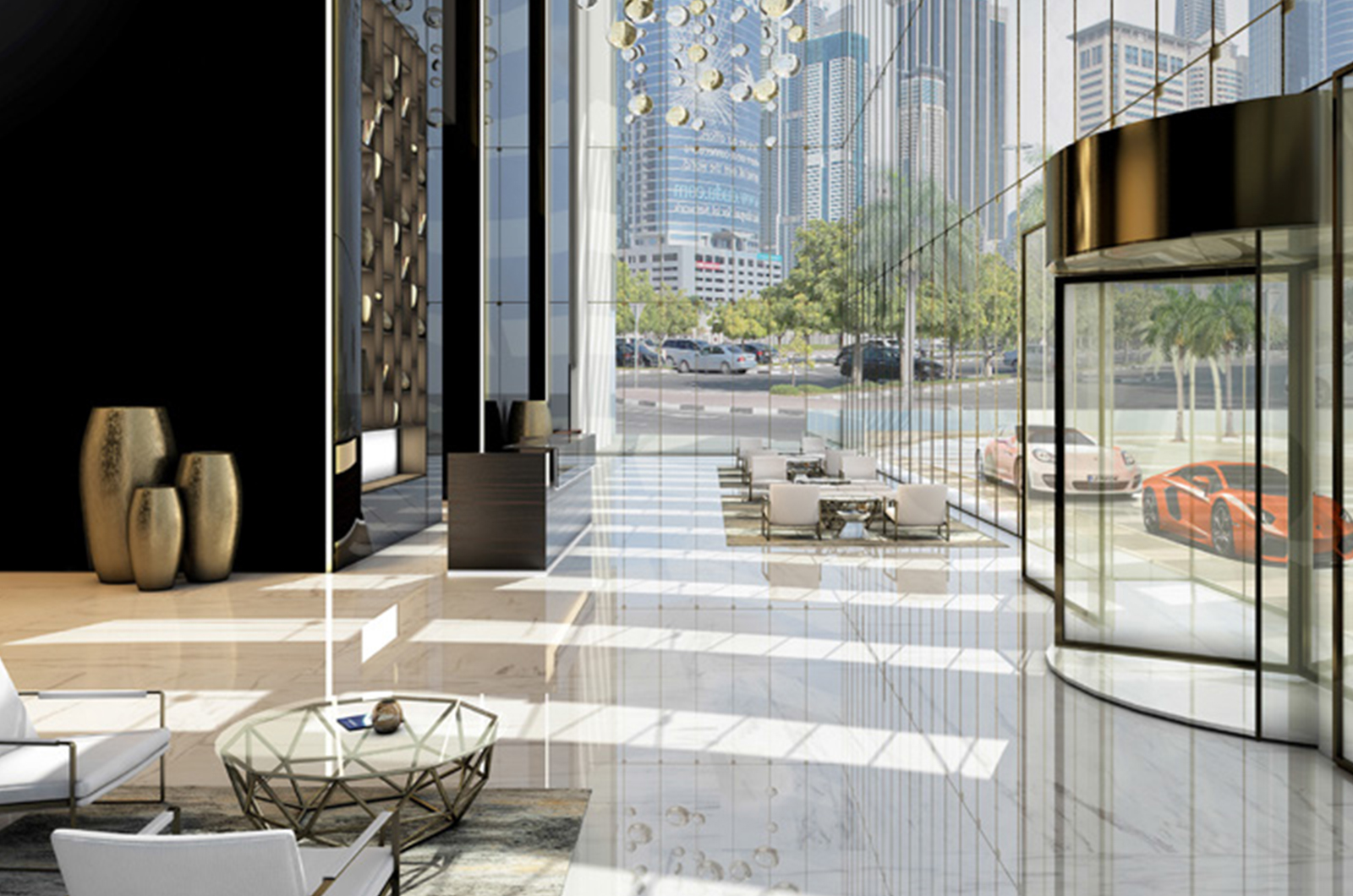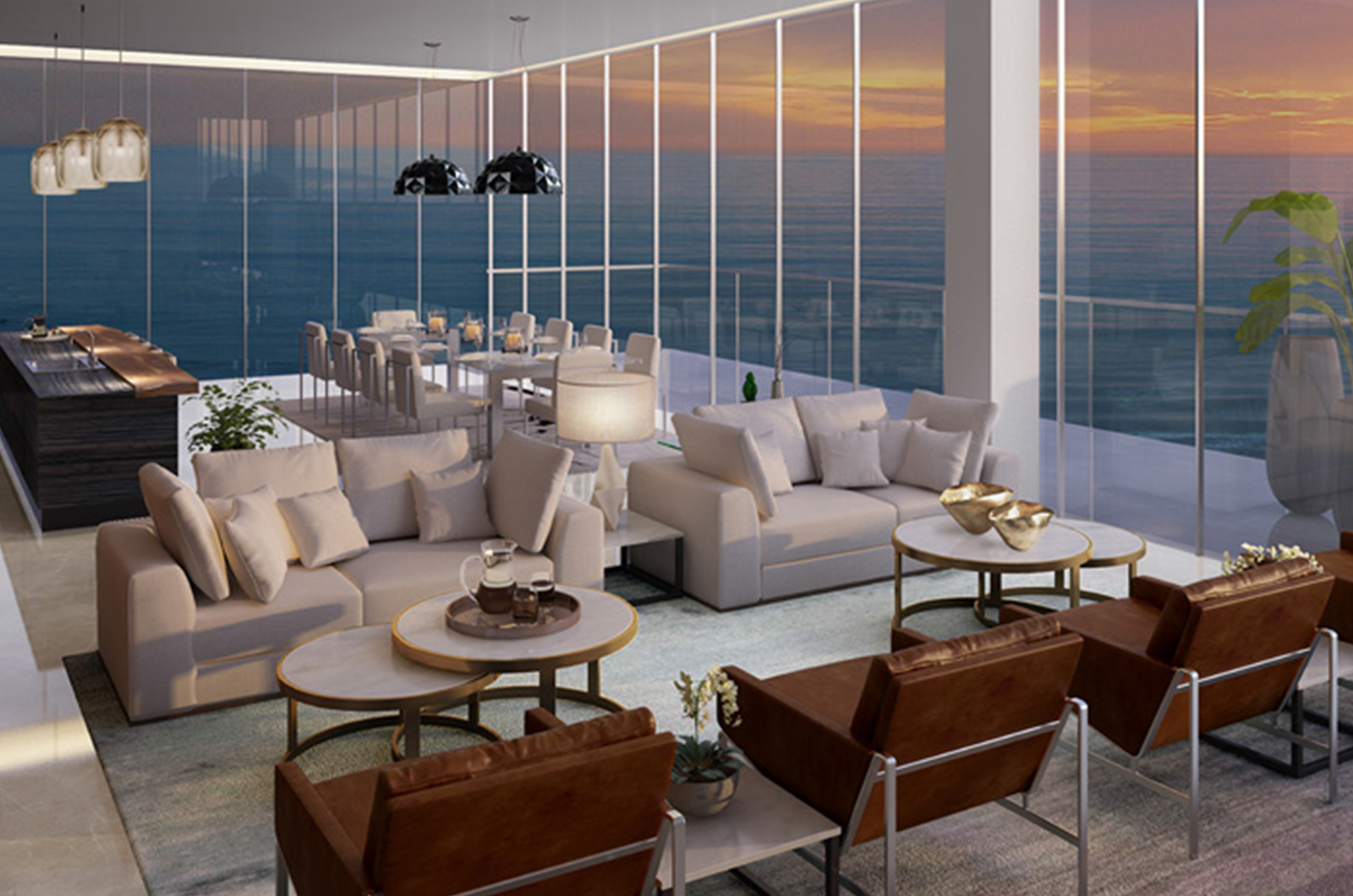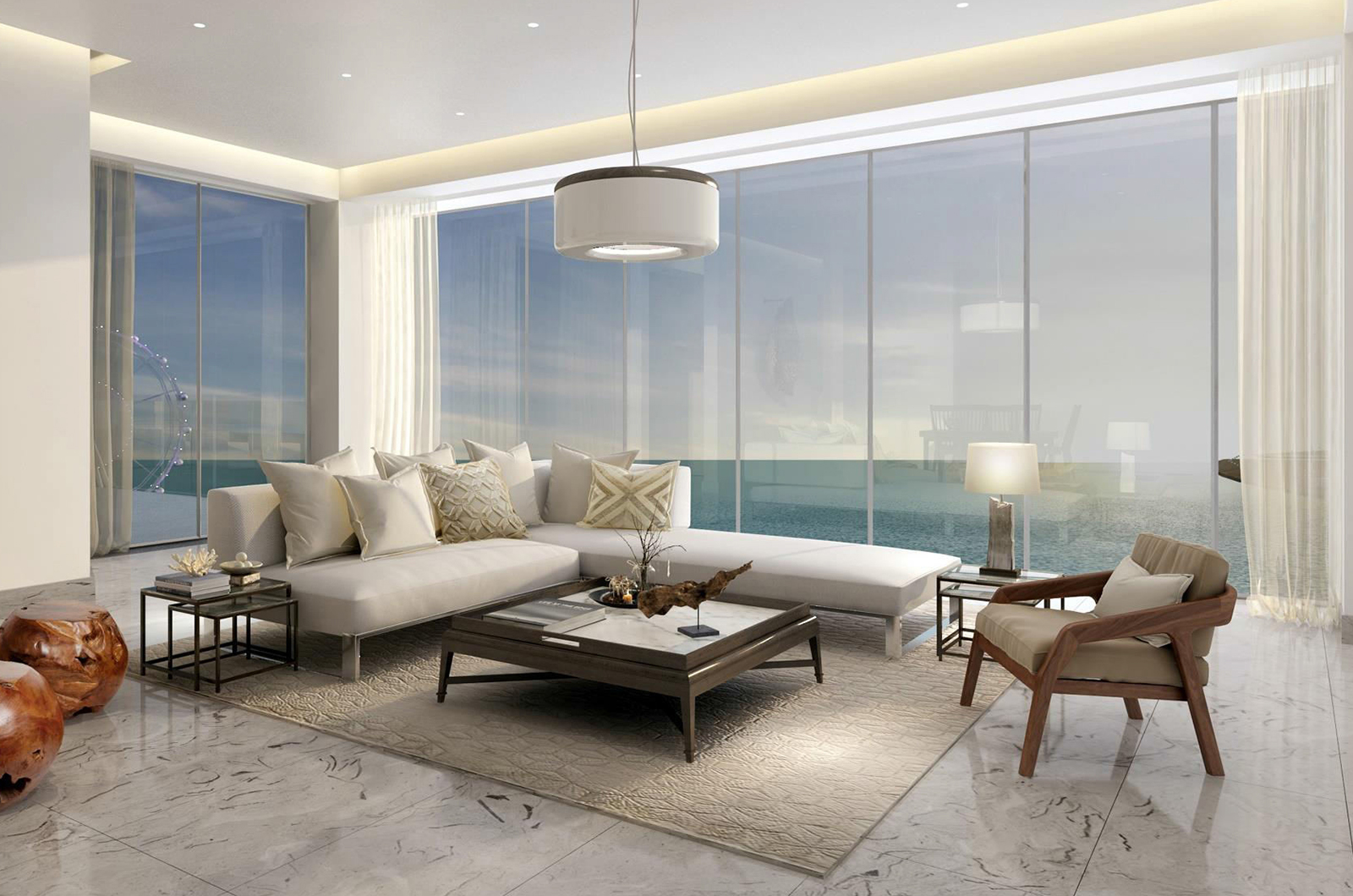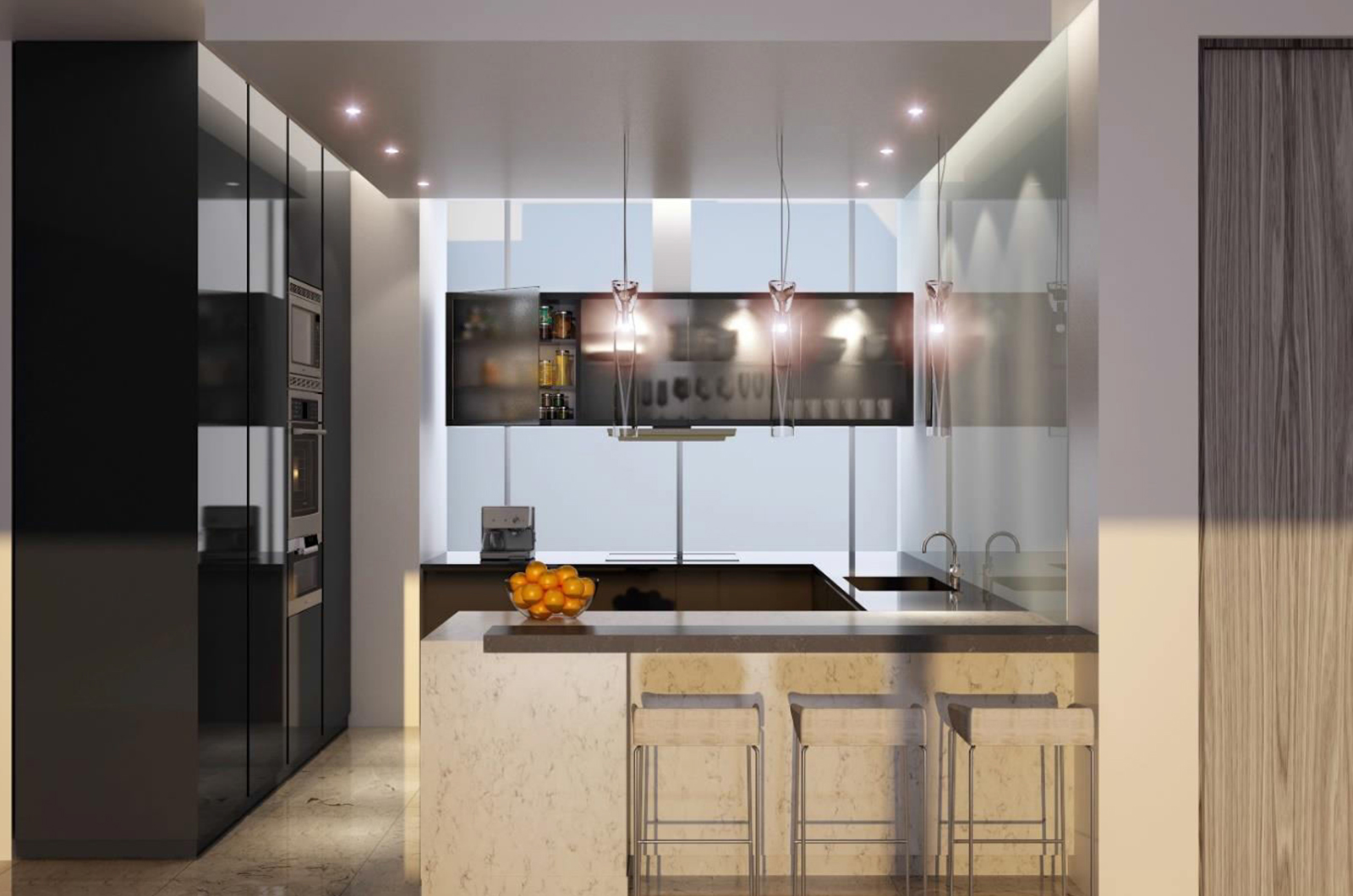 Features
Luxury high-end private residential spaces
2, 3 and 4-bedroom apartments, and 5-bedroom penthouses
Spacious balconies with sea views
Gym facilities in and outdoors with landscape views
2 Parking spaces allotted to each apartment
Lush landscapes & sustainable design
Private & direct beach access
An eye-catching icon against the Dubai skyline and the gatekeeper to Jumeirah Beach Residence (JBR), this statuesque tower features luxurious 2, 3 and 4 bedroom apartments and 5 bedroom penthouses. With its superb location, iconic address and exquisitely crafted design and interiors, this 43-storey tower is set to transform luxury beachside living in JBR Dubai.
Chic, private and meticulously planned, the 1 JBR properties are replete with unique features, designer fittings, customised glass facades and spacious sundecks that afford breathtaking panoramic views of the Arabian Gulf and Palm Jumeirah.
Communal spaces – the lobby, swimming pool and gym – all bear the hallmarks of high quality, cutting edge design, while semi-private lifts, private lobbies and a VIP parking service reinforce the exclusivity of this residential tower.
Residents have direct access to the beach and are within walking distance of world-class hotels, boutiques, restaurants and cafes in JBR.
Residences: The contemporary 2, 3 & 4-bedroom apartments and the 5-bedroom penthouses feature living rooms with panoramic vistas, designer fittings, spacious bedrooms with en-suite bathrooms and wide sundecks. With an eye towards the future, 1/JBR's units are also planned to usher in smart home technology and private balcony pools that enable residents to customize their own home.
Facilities:
Semi-private lift lobbies for all apartments 

until the 30th floor.

Exclusive private lobbies for apartments 

starting from the 31st floor.

Impeccable views of Dubai Eye and Palm 

Jumeirah from each apartment.

Iconic design endorsed by unique façade 

lighting from all sides.

A grand 5-star resident's drop-off and VIP 

Parking.

Spacious and modern lobby with 60 ft. high 

Ceilings

Private lift lobby for each penthouse at 

parking level.

Gym facilities in and outdoors with 

landscape views.

Private direct beach access.
Description
Payment
Event
Construction Milestone
On Booking
10%
Booking
-
1st Installment
10%
15 August 2018
2nd Installment
10%
15 November 2018
3rd Installment
10%
15 February 2019
4th Installment
10%
15 May 2019
70%
5th Installment
10%
15 August 2019
80%
On Handover
40%
Handover (Q4 2019)
100%